Our Amaizing Features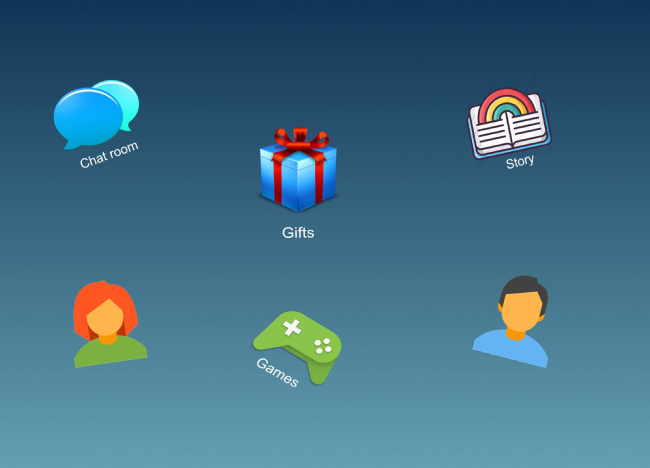 iNwe is a mobile internet-based chat community, available across the globe. Here anyone can register an account using an email address with a unique username. A registered user can decorate the user profile by uploading a profile picture, cover photo, and personal details. A user can chat in rooms, send messages, send emails, and many more. iNwe has many additional features beyond just chat, it is a vibrant, mobile community that enables users to connect with friends, meet new people, send virtual gifts, play live games, exchange emoticon expression and have fun.
The concept for iNwe started from the growing demand for mobile chat communities, where users can spend time with their friends in a chat room, share images with them, and play live games. The basic features of iNwe are the same as other messaging applications. User can add their friends and make a contact list. They can have a private conversation with their friends, also can send email to any user of iNwe. Users can meet new people in public rooms and can make a friend from there.
iNwe has the state of art profile system for its user. Users can add a profile picture, cover photo, personal details, and many other things in their profile. A profile also portrays many other activities of an iNwe user. It contains a total number of gifts has received and send since inception. A user can also know about the other user who has visited his/her profile. An iNwe user can track other activities from his/her profile. Other users also can rate an iNwe user on their profile.
Every iNwe user has a level based on their activities. It starts at level 1. As users continue using iNwe app and involving its other activities, the level increases. The level can be visible from the users' profile.
To entertain users, iNwe has different types of live games, a user also can send a virtual gift to other users. A user required iNwe credit to play or send these gifts. The virtual currency of iNwe is called "cent". Every registered user will get a significant amount of cents as a gift from iNwe. Users can buy additional cents from merchants and mentors. iNwe has registered mentors and merchants in many countries. They have different id colors than a normal user. iNwe also offers other additional features for its user. It has a story post feature, where users can post any status, images and other users can comment on those posts. These posts can be shared publicly or can be restricted between friends.
iNwe's live games are one of the unique features in the mobile app community. Currently, iNwe has two different types of live games. Users can enter the game room and play with their friends. There is a leader board of the top gamers, which is updated regularly.
There are two types of rooms in iNwe, public and private. Public rooms are mostly created by iNwe official for all the users. Any user can join in the public rooms. As iNwe's mobile community has been growing quickly around the world, iNwe has a handful of global admins around the public room to maintain peace throughout the community. Admins have special power; they can kick or ban any user from a room. They can do many other things. Admins ensure that the users of iNwe are abiding the rules. Private rooms are created by iNwe use. When a user reaches a certain level, he/she can create a private room. The private room comes with many additional features. The owner of the room is called the admin of the private room. A private room admin can give a moderator role to other users. A private room admin can lock a room by a certain level, can kick or ban any user in his/her room. A moderator has also similar power in a private room except a moderator can not give a moderator role to other users. A private room is fun. It can be used for a group of friends or a different community.
iNwe wants to build a strong community around the world. iNwe has lots of features that are still in development.